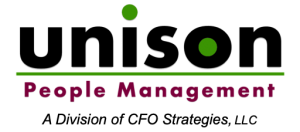 Unison can assist your business with solutions for operational excellence. Unison offers a wide variety of support to run your business efficiently day to day. Focusing on integrating people strategies to drive your business objectives forward to organizational success.
Human Resources Services: Unison can manage the entire function of the Human Resources operations for your business or assist your HR department with your operational needs.
Training Services:Unison provides innovative learning and development solutions. From development to implementation and execution, Unison is focused to keep your company advancing and in compliance.
Organization Services: Keeping your organization operating at the highest quality is a top priority. Unison can assist in making sure that your company is function at peak performance.
Business Services: Focusing on your products, services, & customers should always be your main focus. Unison's support can let you keep more attention on growing your business.